There is always a CastleGuard Cane Corso winning somewhere!
Decades of Titles and Accomplishments
In our tireless efforts to produce the finest Corsos in the world, we have accomplished much. In the pre-AKC years, we earned countless Championships, awards and coveted difficult Breed Club titles. After AKC Recognition in 2010, we stepped up our game. Few breeders can compete with CastleGuard Cane Corso in AKC titling. To date, we have produced well over 100 AKC titled Corsos! We hold the record of Reproduction Championships produced. Every year, CastleGuard has a top 10 AKC corso. We produced the only American Born Corso to earn multi-Championships and win Best in Show in the EU.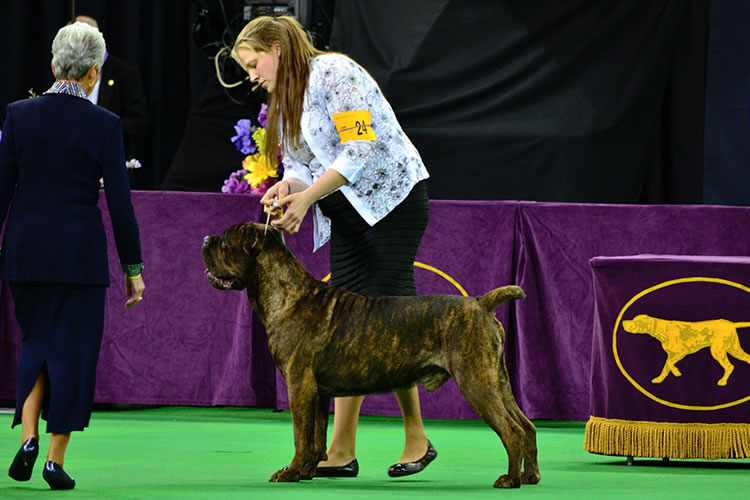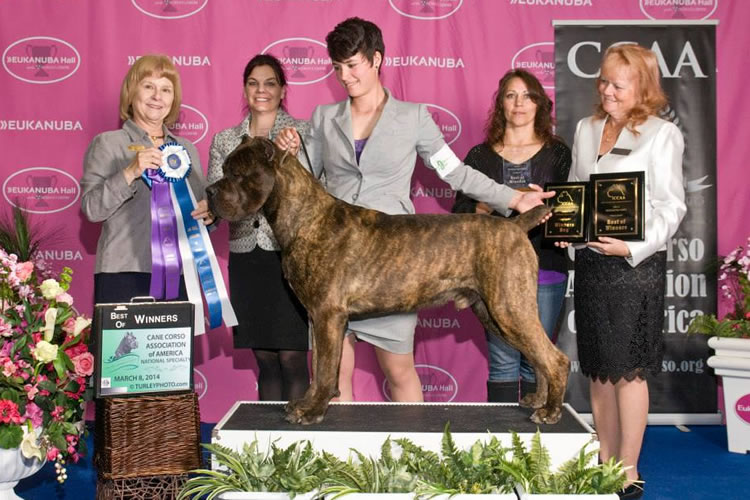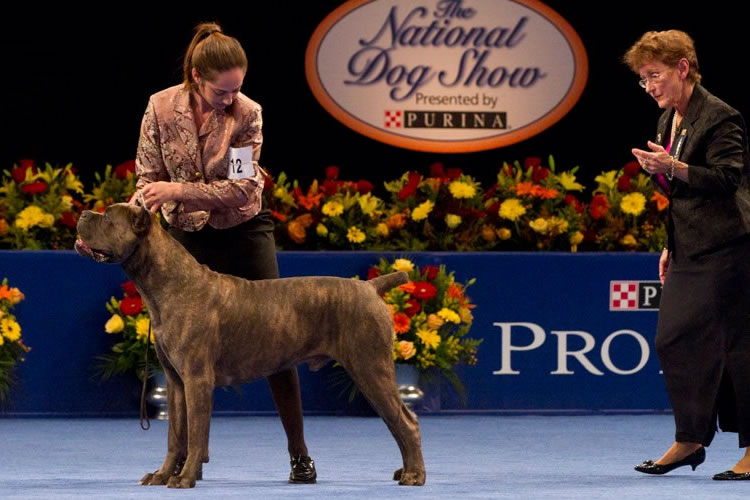 Some of our CastleGuard Cane Corso Accomplishments to date include:
CCAA Breeder of The Year 2011 and 2017
CCAA Working Breeder of The Year 2011
AKC #1 Cane Corso 2010 & 2017
AKC 1# Owner Handled Corso 2017
CCAA Dog of the Year 2009 & 2010
CCAA Bitch of the year 2009
CCAA Puppy of the year 2014 & 2015
CCAA National Specialty Winner 2009
AKC Best in Show Winner 2017 (only 4 Corsos in the history of AKC have won this honor)
Italian Best of Breed & Group Winner 2015 (No other US Corso born has ever won Breed or Group in the country of origin)
Spanish National Best of Breed & Best in Show winner 2015
Portuguese National Best of Breed 2015
Westminster Best of Breed Winner 2015 & 2018
Westminster Best of Opposite 2012 & 2013
Westminster Award of Merit 2013
Eukanuba Best of Opposite Winner 2012
Best Puppy Brazilian National show 2012
National Breed Club Working dog of the Year 2001
First Cane Corso to compete and title in Flyball 2003
IWPA Bronze Medal winner 2002 (First Corso to ever earn a medal in a national weight pulling competition)



64 AKC Champions 2010-2017


32 AKC Grand Champions 2010-2017


31 AKC companion and Sport titled dogs 2008-2017


28 ICCF Champions 2001-2008